One of the best ways to keep a relationship strong is to find things you both like to do together.
Finding hobbies for couples that men are as enthusiastic about as women makes it all the more likely you'll both stay invested in the activity, and therefore both stay invested in each other.
This LINK is for people who might want to find why the act of journaling saved my life.
Also, these are the 10 things I buy as a financial minimalist.
Here are 27 hobbies for couples, that guys love:
1. Archery
A bow and arrows are very primal weapons. Archery fed families for centuries before we were able to walk into a store and buy food, or even use guns to hunt.
Now:
You probably won't ever need archery skills to find food (though if you ever do, you'll be very grateful for learning), but hunting isn't the reason you should pick up archery:
Do it because it's fun.
2.Golfing
Golf is a great hobby for men because it's a simple concept to grasp (like pool), and doesn't require as much energy as running/biking.
Now:
If you've never golfed before, I highly recommend taking a few lessons… because while the game is simple, almost no one is a good golfer at first. You need training.
After you're a good golfer, you can have a social hobby that you can continue for most of your life.
3.Participate In Social Work
Spending your time doing some good for the world is a great way to forge a stronger, more outwardly focused relationship.
4.Mountain Biking
Mountain biking is one of the more extreme sports on our list of hobbies (and one of the more extreme workouts).
Riding up rough mountain terrain is much more difficult than riding up a nicely paved street…
…and riding down the mountain, you gain speed quickly, and face uneven terrain and blind corners. Pretty extreme, right?
But here's the thing:
If you're not looking for an extreme sport, you can enjoy milder mountain biking for the fun, social exercise, and beautiful views.
5.Cooking
Cooking is fun, simple to learn and instantly rewarding (cooking means you get to eat, right?)
With that:
Cooking is also an incredibly important hobby for men because it makes us self-sustaining. A true man doesn't need a restaurant, or significant other, to feed himself. He only needs fresh ingredients, heat and utensils.
Now:
When you're first getting started, cook from recipes (instead of making it up). Recipes teach you how to make a dish, and also basic cooking skills and how flavors work together.
For a lot of great recipes, check out this site.
Also, this is the best book on this topic.
Image via: Deposit Photos / nesharm
6. Scrapbooking
It's a creative way to go back over your memories together.
7.Geocaching
Geocaching is an awesome way to spend a Saturday. It combines the fun of navigating your way around an unfamiliar area with the challenge of a scavenger hunt.
Here's how it works:
You go online to a geocaching website and find GPS coordinates for a hidden cache. Then you use a map to find your way to that place and find the cache. Afterwards, you record your name in the cache… joining all the other people who found that cache.
And the best part is that it's a hobby that helps you get moving (and challenges your mind too).
8.Traveling
There are very few hobbies that can teach you more than traveling.
Think about it:
You learn new cultures. New languages. New foods. You see new, incredible places and learn new skills there. You can change your perspective of the world.
Now:
The main reason men don't travel is that it can get expensive. So if you want to travel but don't have a lot of money, plan a small trip… even just to another state. Travelling/experiencing new places doesn't have to mean overseas… you can learn more about the world by experiencing any new place.
9.Chocolate Making
Is there a more delicious way to spend time together? Just imagine how much fun the taste tests are.
10.River Rafting/Kayaking
River rafting is a hobby that can be a way to relax and enjoy nature…
…or a way to give yourself an insane adrenaline boost.
Either way, successful rafting requires timing, endurance and good communication with your fellow raft members.
But… look:
Until you really know what you're doing, don't raft/kayak with alone. Rivers are unpredictable/dangerous, and should be approached with extreme caution.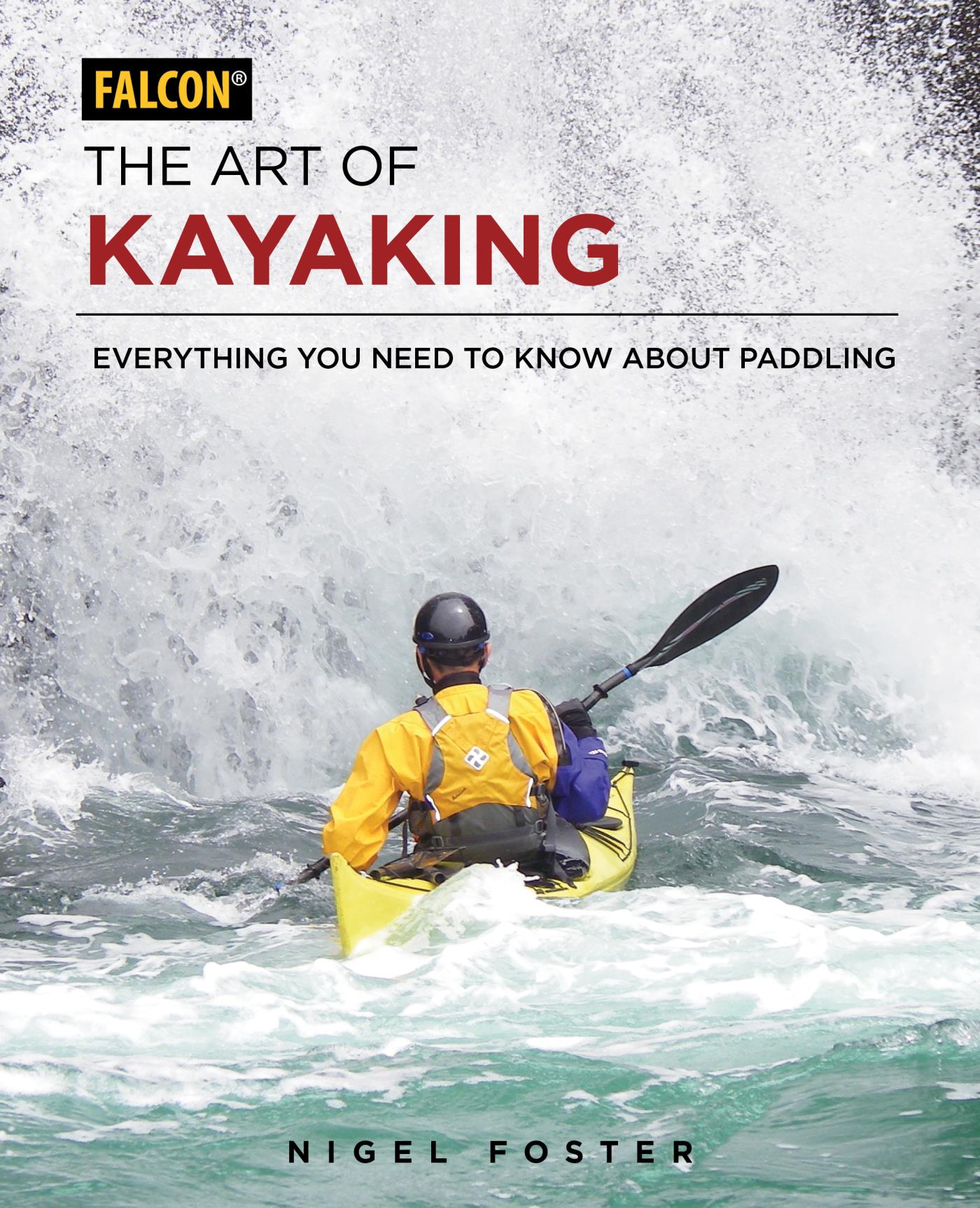 Image via: Deposit Photos / vilevi
11.Ballroom Dancing
Women want a man who can dance with them… making ballroom dancing one the most attractive hobbies to women who dance.
Besides that, it's an insanely fun hobby, that's active and social.
There are quite a few ballroom dances:
Foxtrot
Tango
Waltz
Swing
Mambo
Each is completely unique style… no two dances are the same.
If you're interested in ballroom dancing, but aren't sure which dance to start with, watch YouTube videos of the different dances and see which one are the most appealing to you.
12.Community Theater
Ever harbor a dream of being an actor? Experience the thrill of the stage together while also making new friends and putting on a great show.
13.Practicing Yoga
Yoga might seem like a hobby that you associate with girls.
But here's the thing:
Yoga isn't just something for women.
It's an ancient tradition that combines mastery over your body with an emphasis on calming your mind. The best way to describe it is that it's like meditating while working out.
And there're a lot of benefits like added flexibility and a more developed core.
So don't let stereotypes let you miss out on a great hobby like yoga.
14.Becoming A Film Buff
Everyone enjoys a good movie… But think about it:
How many people really know about the technical aspects of movie making?
But that's what being a film buff is about. You'll learn all about the techniques used in movie making and the trends and artistic themes.
And you get to watch all the classic films you've never seen.
Whether you're both great lovers of art or just interested novices, you can find out a lot about each other by taking in all the museums in your area.
Image via: Unsplash / Václav Pluhař
16.Rock Climbing
Rock climbing is an incredibly fun, challenging sport that requires a lot of physical strength (making it one of the most badass hobbies on our list).
Now:
Even though rock climbers are usually anchored to the rock with ropes (though sometimes you free climb), you still rely heavily on the strength of your arms and chest to power you up the rock.
With that:
If you want to pick up rock climbing, I highly recommend you start at an indoor gym. You'll be able to rent climbing equipment, and climb with the support of an experienced climber.
…And when you're 25+ feet up in the air, a little support is a nice thing to have.
17.Fly Fishing
Fly fishing is an incredibly beautiful, unique, and active form of traditional cast and wait fishing.
Here's how it works:
Fly fishers use a special rod and unique technique to cast their lure… they repeatedly flick the line across the surface of a moving river, making the lure hop, and making fish think the lure is actually a fly landing on the water.
Pretty cool, right?
Like all forms of fishing, fly fishing requires patience, but yields delicious reward when you hook a fish.
Now:
Fly fishing requires a lot of practice, and nearly constant motion, which together make for a great, active hobby for men.
72. Animal Shelter Volunteering
Spend time with cute pets while also helping the animals that need it most. Just try not to adopt them all!
18.Scuba Diving
Scuba diving is one of the best ways to fully experience the strange, beautiful ocean, and can be done by almost all age groups.
It's an experience that's both very peaceful, and very humbling… the water makes it almost completely silent, and you're surrounded by beautiful schools of fish…
…but at the same time, it's humbling to see the vast size of the ocean and realize how tiny one man is.
But look:
Scuba diving, like many of the fun hobbies on this list, needs to be done with a guide at first. There's a lot to learn before you can dive safely, and a guide/a team can help you learn.
19.Flying
If you ask ten people what superpower they'd want, most of them are almost guaranteed to say "flying".
Makes sense, right? Flying gets you places faster, gives you power over gravity, and lets you feel a powerful rush of adrenaline.
Now… here's the best part about flying as a hobby (besides feeling like you have a superpower):
Becoming a pilot is relatively easy. You only need to log a number of hours at a flight school, then to pass a written test and flying test.
If you're interested in flying, check out the FAA's website for more information on getting your pilot's license.
20.Canoeing
A healthy, outdoors activity that lets you really get into nature while making you work as a team.
21.Urban Exploring
Simply put:
Urban exploration is about searching through abandoned buildings for cool (and often creepy) things.
There's a very developed urban exploring community online… so you can get plenty of tips and advice on getting started. And you'll find that once you do there are lots of interesting things that can be found in abandoned places.
Just remember:
Never explore in places where the owner doesn't want anyone going in (it's illegal and dangerous).
22.Paintballing
Paintball is an awesome hobby because it lets you get the rush of going into a tactical battle without any of the danger. Plus… it's just a great way to have fun and bond with your friends or dates. Also it's a simple game that you can enjoy nearly anywhere.
And look, I know what you're thinking:
Getting shot with a paintball would hurt.
And it does. But not nearly as badly as you're probably imagining… not to mention you can get plenty of protective gear to take the sting out of it.
23.Tennis
Get out your relationship aggressions by volleying back and forth. It's healthy and physical, and who doesn't like the outfits?
24.Swimming
Swimming is an incredible full body workout. There's no muscle that swimming doesn't engage. And that can gives you powerful results when it comes to developing your body.
But here's the thing:
Swimming isn't just about your body.
The act of swimming laps is very meditative. And some time in the water is also a great way to just clear you head.
25.Drone Flying
Drones are becoming a really popular hobby. That's because they are an amazing way to get a bird's eye view of the neighborhood. Think about it:
A drone is basically a way to get a look at things you'd never see otherwise.
You can pilot your drone over the neighborhood and see things you'd never have noticed. Not to mention… watching your drone flying around is fun by itself.
26.DIY Or Flipping Thrift Store Finds
Find some great objects, do some repairs, and sell them on to happy customers. It's a great way to enjoy shopping, using your hands, and making a little money for date night.
Thinking about what you entered……..
You are in!
Please try again!
Contact links


David Mead 



Freelancer for Structural/Civil Engineering projects 
Upwork - Click HERE 
FIVERR -Click HERE
You can see my projects on youtube or on my Google Drive account
Google Drive 
Youtube